Summer theatre classes. Ages 7-12.
Each year, we offer summer educational theatre programs for youth 7 – 21 years & adults. We offer a variety of single week sessions in performance, production skills and playwriting, and a multiple week pre-professional performance mentorship program. While we give participants the opportunity to present/display their achievements in a public forum at the end of each session, our focus is on process and personal growth in a supportive collaborative environment.
All programs take place at:
Scugog Shores Museum,
16210 Island Rd.,
Port Perry L9L 1B4
Playing on Stage Camps – to be confirmed.
*All programs and placements are offered subject to any government pandemic restrictions in effect at the time and in accordance with our current Covid policy requiring proof of vaccination, until further notice.
In partnership with the Township of Scugog
Playing on Stage:
Performance and Stagecraft
Returning in 2024
Have fun in this playful approach to performance and stagecraft, with a focus on process and personal growth in a supportive collaborative environment! New and experienced performers welcome! Acting is so much more than delivering the right lines in the right place at the right time and, whether in the ensemble or carrying a leading role, performers need to be versatile, adventurous and open to playing in the rehearsal process to come alive on stage. Come play with the professional theatre instructors of Theatre on the Ridge through a variety of warm-up, rehearsal and performance techniques that come together on stage at the end of the week in a public presentation.
This is a full day specialty summer program in partnership with the Township of Scugog offering introductory theatre skills in the morning and other recreational activities and locations in the afternoon. Full details available through the Township of Scugog.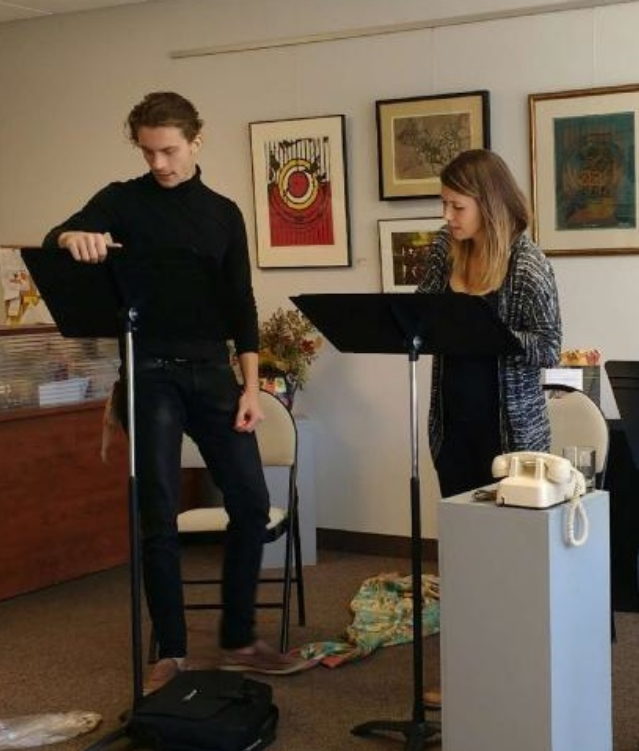 Pre-Professional Performance Mentorship Program
(minimum 2 week session, 5 days/week, Monday – Friday), 9 am – 4 pm
Returning in 2024.
This program provides an inside perspective of professional theatre practice and takes the next step towards professional theatre training. Participants have the opportunity to participate in morning warm ups with the company, sit in production rehearsals and assist with behind the scenes production and technical work. Each participant will also be paired with a mentor from the professional company and have the opportunity to work one on one on an audition monologue(s). Recommended for participants who may be considering theatre as a career or are ready to prepare for a post secondary program audition. Program mentors and instructors include artistic director, Carey Nicholson, Theatre on the Ridge educational instructors and qualified members of the Theatre on the Ridge summer company.
Admission to the program is by application and previous theatre experience is required.
Limited number of mentorships available.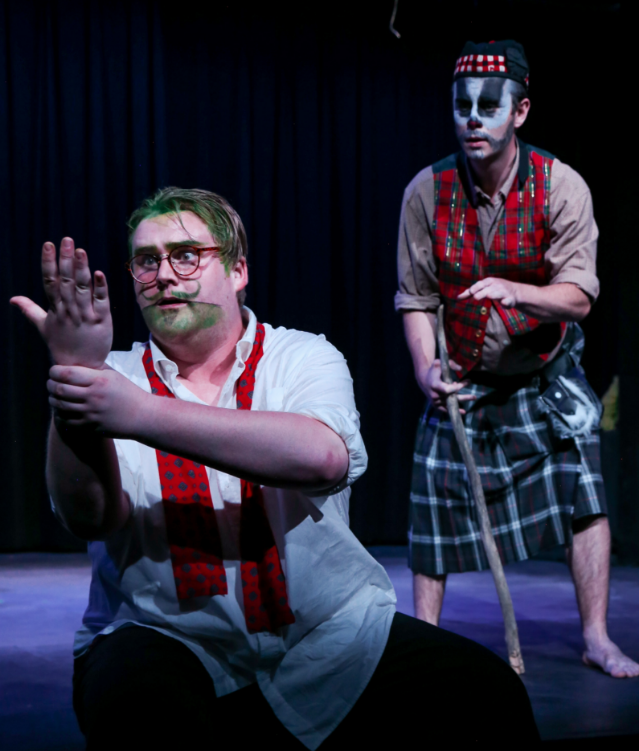 Summer Apprenticeship Program
Returning in 2024
Perform onstage with our professional company in our production of Cyrano de Bergerac and receive your Pre Professional performance Mentorship Program free of charge. The Apprenticeship Program provides a unique opportunity to experience professional theatre from the inside as a member of the Theatre on the Ridge summer company. Admission to the program is by audition only and participants must be available for all rehearsals and performances through July and August as required.
For more details contact us directly at info@theatre3x60.ca.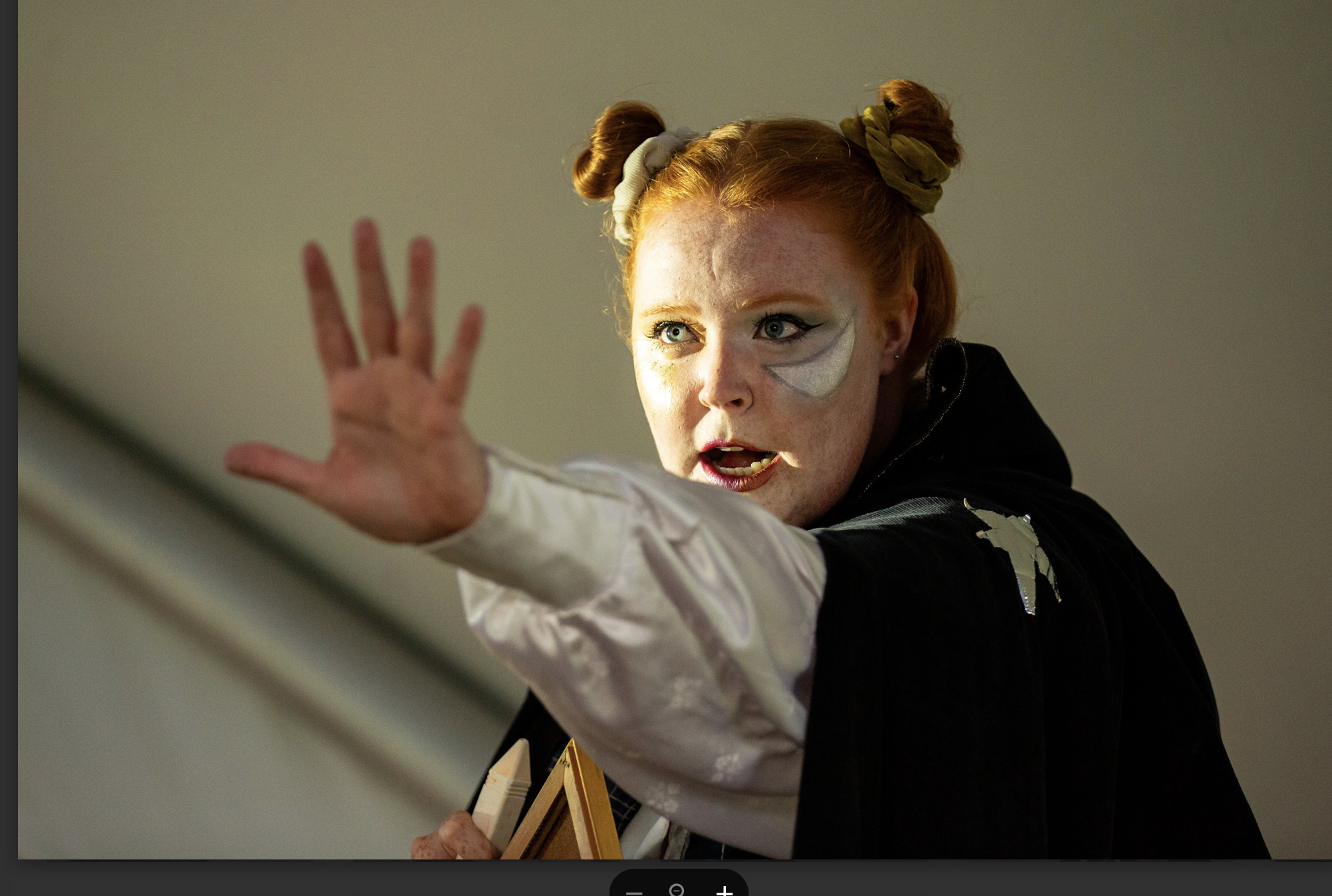 Summer Virtual Programs
Follow Spot/Single Spot Coaching Sessions
Are you considering a career in the arts or plan on pursuing theatre as a profession?
Or maybe you know someone who is?
Returning in 2024.
Follow Spot is a one on one, online coaching program that pairs youth (aged 16-21) interested in a performing arts career, with working young professionals to help start the journey to stage or film artist, providing aspiring performers with a qualified artist from Theatre on the Ridge. Coaches will be available to meet via video chat once a week (5 sessions in total) for a 45 minute session to chat, field questions, and develop monologues and audition skills. By developing a specific and personalized relationship with their participant, our coaches can help build confidence and provide skills to promote strong work habits a young artist needs.
Not ready for Follow Spot, but are still curious about what's involved in being an actor? Have you always wanted to try theatre but don't know where to begin? Have no experience on the stage? You may want to sign up for Single Spot and connect with one of our mentors for a single one on one session to answer all your questions and get you on your way to taking your first step on stage. This is a great opportunity for aspiring actors of all ages, parents and theatre lovers to learn how easy it is to explore the world of live theatre in your own community.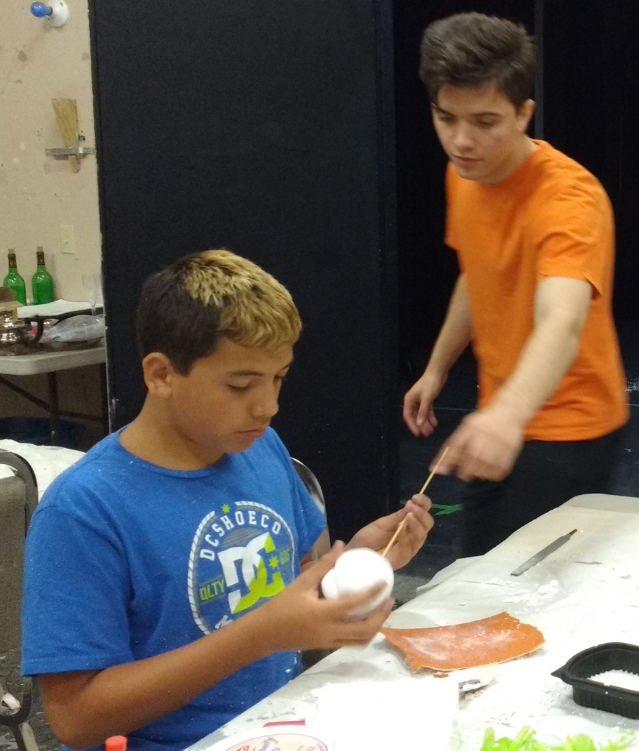 DIY Theatre Workshops
ON HOLD
Have you ever wanted to get backstage or behind the scenes to try your hand at props making, scenic painting or costumes? What about lighting or sound design? This year we can't bring you to the theatre, but we can bring the theatre to you…sort of!
Welcome to DIY Theatre Workshops, a general interest production skills video series designed for budding stuck at home theatremakers. These short sessions are fun, informative and hands on and will be available on our Youtube channel. In DIY Theatre you'll be introduced to basic production skills and create and build simple projects with materials you likely already have in your own home. We'll start with basic set design and keep going until the "stage" is ready.
Sound crazy? Maybe it is, but some of the best theatre production ideas have come from everyday things and the dollar store. Who knows what you might create? And this is a great creative learning experience for pretty well any age and for parents to explore with children.
Our production team of experienced instructors will cover:
Set Design Concepts
Scenic Painting
Props Making
Lighting Techniques & Design
Sound Design and Effects
Hair & Make Up
We're offering our DIY Theatre series on a donate what you can basis. Please, if you are able, consider making a donation here in any amount.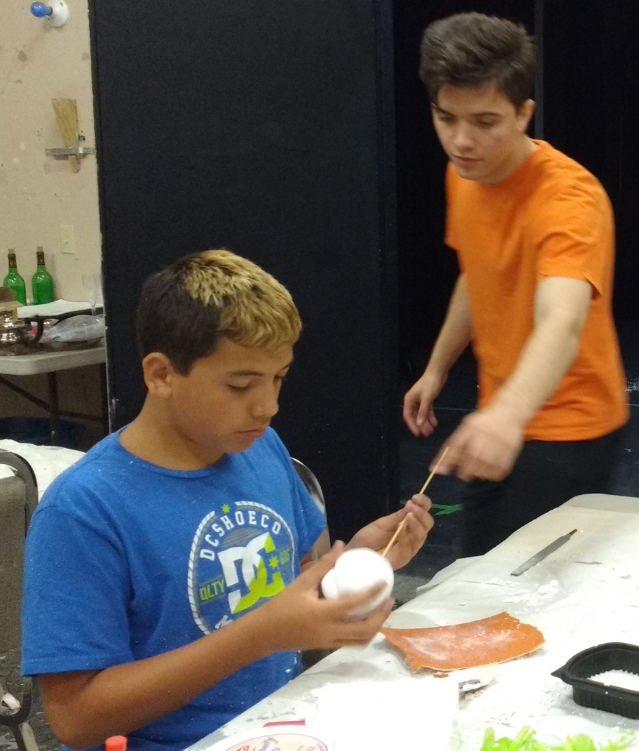 Cut & Paste Theatre Creation / Scrapbook Stories
ON HOLD
Yes you can make theatre! We're taking a classic theatre training and composition exercise and switching it up as an easy self expression scavenger hunt for literary enthusiasts and closet thespians of all ages.
Known in conservatory programs as a vocal masque, this is "cut and paste" theatre creation at its best! We give you the tools, and you pick the theme, gather the materials and do the assembly to make an original piece of theatre. At the end of the program we hope you'll want to share your masterpiece, in a special online performance. Even better, Cut & Paste Theatre Creation can be done individually or as a group activity (within safe social distancing guidelines of course!). We even have a junior version, Scrapbook Stories for families and younger creatives!
Our facilitators will set you up in the first session with an introductory tutorial complete with examples, resources, helpful guidelines and tips and they will also be available in a weekly check-in session to assign your next task and answer your questions.
Intrigued? If you want to learn more about this unique approach to theatre creation, stay tuned! We'll be sharing a Cut & Paste Theatre Creation/Scrapbook Stories introduction and examples of what's been done, what's possible and where you could go on your own.
There is an introductory video and program registration held in mid June, and weekly sessions will start in July until mid-August. Register for Cut & Paste Theatre if you and your fellow creators are ages 13 and over. If you are a parent or working with ages 8 to 12, we recommend that you register for Scrapbook Stories.
Cut & Paste Theatre Creation and Scrapbook Stories are being offered free of charge, but we would welcome a donation in any amount, to help keep all our programs running through the summer.
If you are able, please consider making a donation here.
Watch for registration information!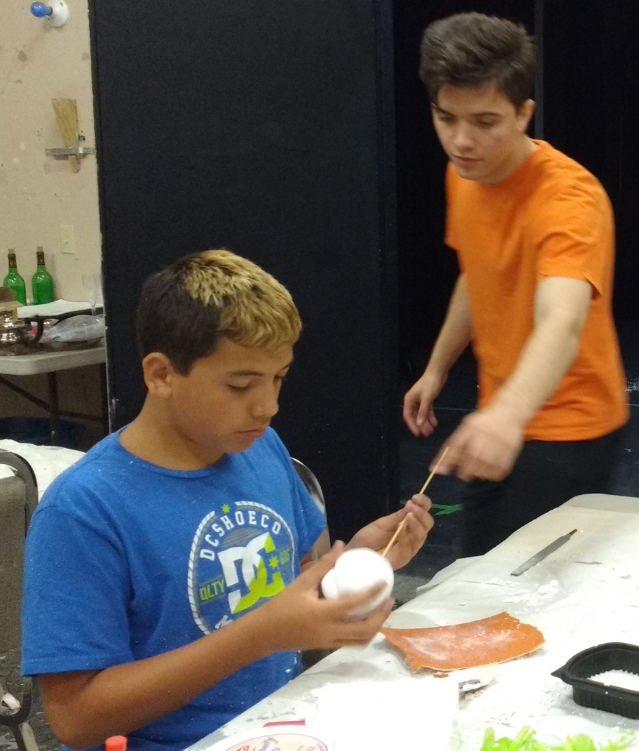 Wordplay Playwriting Games
We're still developing this one.
Stay tuned!