SEE OUR 2024 SUMMER LINEUP AND PURCHASE A SEASON PASS!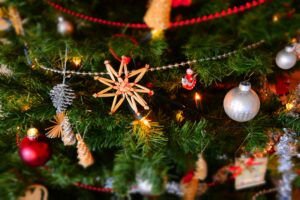 A CHRISTMAS CAROL ….ON THE RIDGE!
Theatre on the Ridge is celebrating with our annual Christmas on the Ridge seasonal party.
We're inviting friends and a few special VIP guests to join us for an informal staged reading of Dickens' classic, A Christmas Carol.
The evening will also include festive music, holiday themed games and treats, gifts for all and a visit from Saint Nicholas himself!
Please join us! Tickets are only $25 for adults, $15 for Youth 10-17 years old. Proceeds will support Theatre on the Ridge programs and productions in 2024. 
Friday December 15th, 7 pm
Saturday December 16th, 2 pm
Port Perry Church of the Ascension, 266 North St., Port Perry
Box Office Info
Tuesday through Friday: 1-7 pm
Saturday: 11 am – 4 pm
Sunday (show days only):11 am – 1 pm
Contact Us at: boxoffice@theatre3x60.ca
or call us at 905 242-9343 during office hours
At the door/gate sales are subject to availability. Cash/VISA/MC only at the door/gate. Debit not available.
All ticket sales are final. NO REFUNDS – EXCHANGE ONLY.
No hard copy tickets are issued. Your receipt is your entrance to the show.
Performances and Events
Unless stated otherwise, all summer performances take place at:
Scugog Shores Museum Village.
16210 Island Rd.,
Port Perry, Ontario

Parking on site.
Learn more about the museum here.
ALL PERFORMANCES ARE GENERAL SEATING
Patron and artist safety remain our primary concern and we remain committed to ensuring that we all stay as safe as possible.
To that end, our continued policy is to require proof of vaccination for all artists, staff and volunteers and to encourage patrons to wear masks at all indoor events.
On a First Name Basis
– by Norm Foster
June 13th – 25th, 2023.
Canada's most performed playwright tells the story of a novelist employer and his housekeeper employee who, after 28 years, spend an evening in each other's company.
Innocence Lost: A Play About  Steven Truscott
– by Beverley Cooper
July 12th – 29th, 2023.
A story that enflamed the community, the country and the world. Innocence Lost examines the nature of community and how good people make bad choices.
The Living End,
or Madame Winifred's Circus of Wonders

August 15th – 26th, 2023
Join us for an evening of magic and mysteries, of daring feats and impossible creatures. The renowned and spectacular Madame Winifred's Circus of Wonders performs under the Big Top. A splendid time is guaranteed for al!
THE LION, THE WITCH AND THE WARDROBE
MARCH 15TH – 17TH, 2023
Touring Production
With only a cast of two, and minimal set, props and costumes, the story of this beloved children's classic is told through clever staging and engages the imaginations of audience of all ages.
THE SONG OF SAMUEL
MARCH 10TH, 2023
A Musical Staged Reading
Join us on the next step of our journey towards a full production of this compelling new work by Uju Umenyi. Explore the role of music in the play and in the life of Samuel Stout, Port Perry's first Black resident.
A Staged Book Reading
The Adventures of the Soul Sistas, by Newton Vanriel, is a best-selling children's book that celebrates diversity and the true meaning of family through the eyes of two wonderful superheroes.
(illustration by Monique Ra Brent)
Snapshots Short Play Festival
November 18th & 19th, 2022
Friday, November 18th, 7:30 pm
The Hand In The Window by Dave Ellis
Amelia Torn by Mike Trites
Welcome Home by Greg Gallagher
Saturday, November 19th
A Working Farm by Peter Paylor
North Wood Spirit by Greg Gallagher
Waiting For Winnie by Conrad Boyce
Early Bird by Craig Martin
Theatre on the Ridge presents new work by six Southern Ontario playwrights at the 2nd Port Perry Snapshots Festival. The festival, which began in 2021, continues to draw on moments, or "snapshots", from our community in Scugog, that could define a single life, or life in a small Ontario town. This year, in recognition of the company's new partnership with Scugog Shores Museum Village, we've reached into the past and six snapshots taken on the museum grounds were selected as writing prompts to inspire new one act plays.
There will be a post show conversation for the audience with the playwrights and artists after each performance. The readings will be directed by Theatre on the Ridge Artistic Director, Carey Nicholson.
Something From Nothing Beyond Words
July 12 – 17th, 2022
It's been two years of sitting behind screens, standing six feet apart and not making physical contact with each other. This season, we put our successful Something From Nothing playwriting workshop on its feet and welcome physical theatre maker extraordinaire, Andy Massingham to create a new work on our summer company that gets off the page, onto the stage and back into our bodies.
Celebrating the power of theatre to communicate beyond words, this collaborative new piece will exercise our artists' creativity and entertain and engage our audiences in a way that we haven't been able to experience for far too long.
PUNCH UP
July 26 – Aug 6th 2022
Duncan has always been a pretty boring guy. Then he stumbles upon Brenda, a sad young woman who's about to end her life. Convinced he's fallen in love, Duncan strikes up a desperate deal: if he can get her to laugh, she'll give life another shot. There's just one catch: Duncan isn't funny. At all.
A contemporary life and death tragicomedy of three misfits, Punch Up navigates a hostage situation and a life-or-death comedy lesson to show just how far we'll go for a laugh.
Cyrano
August 16th – 27th, 2022
Immerse yourself in an evening of love!
In our exciting, site-specific production, Cyrano tells the story of the original swashbuckling, swooning adventure-poet, while also reminding us all of the tender sacrifice we make for those to whom we give our hearts.
Loosely based on the real life Cyrano de Bergerac, a French novelist, playwright and duelist, Edmond Rostand's classic tale of a consummate hero and underdog was first written and performed in 1897. Our new adaptation of this famous unrequited love story invites audiences to celebrate, cherish and be part of a timeless tale that is as potent now as it ever was.