CONNECTING THROUGH THEATRE!
JOIN US FOR FREE WORKSHOPS, DROP-IN ACTIVITIES AND THEATRE OUTINGS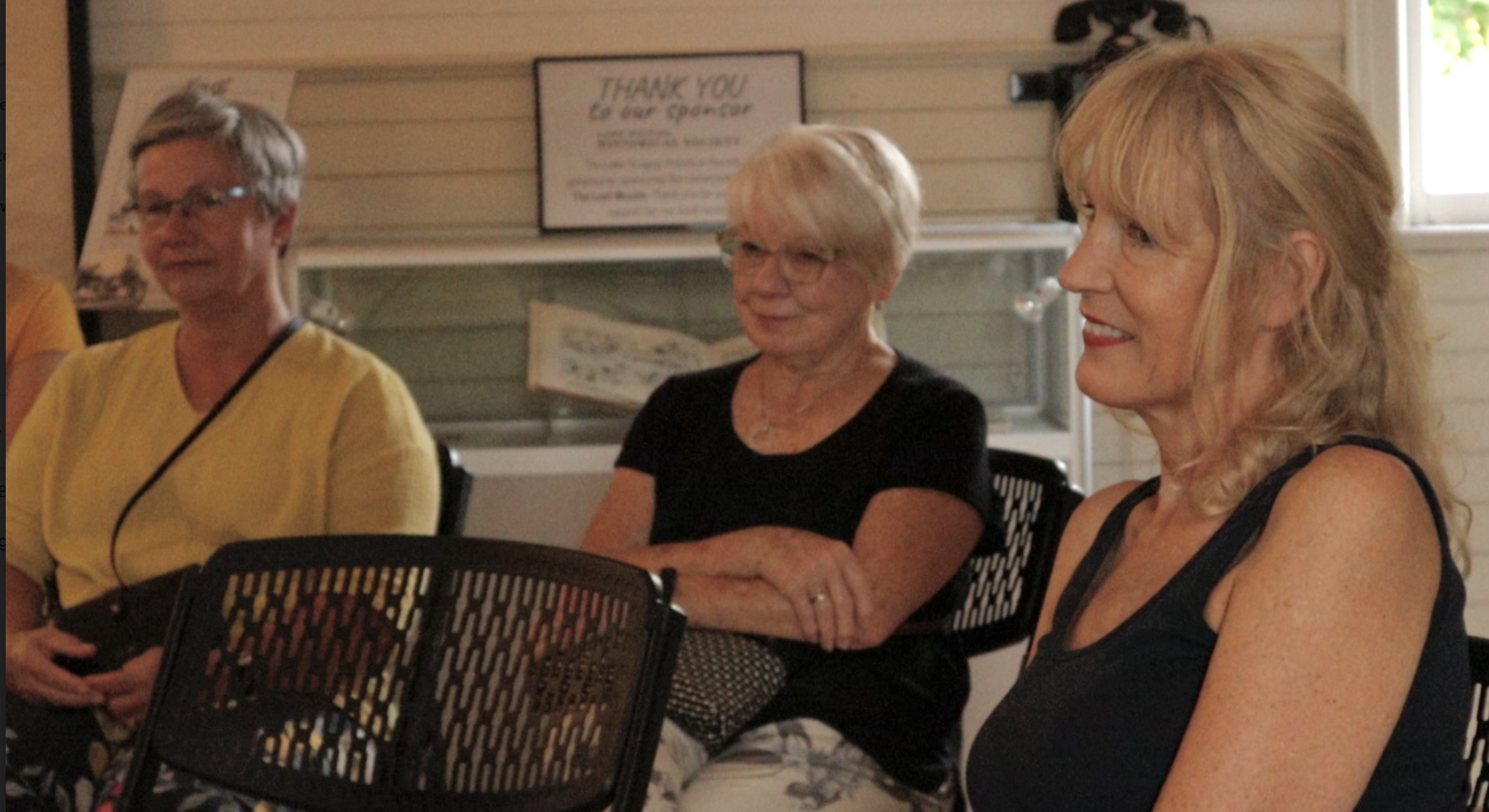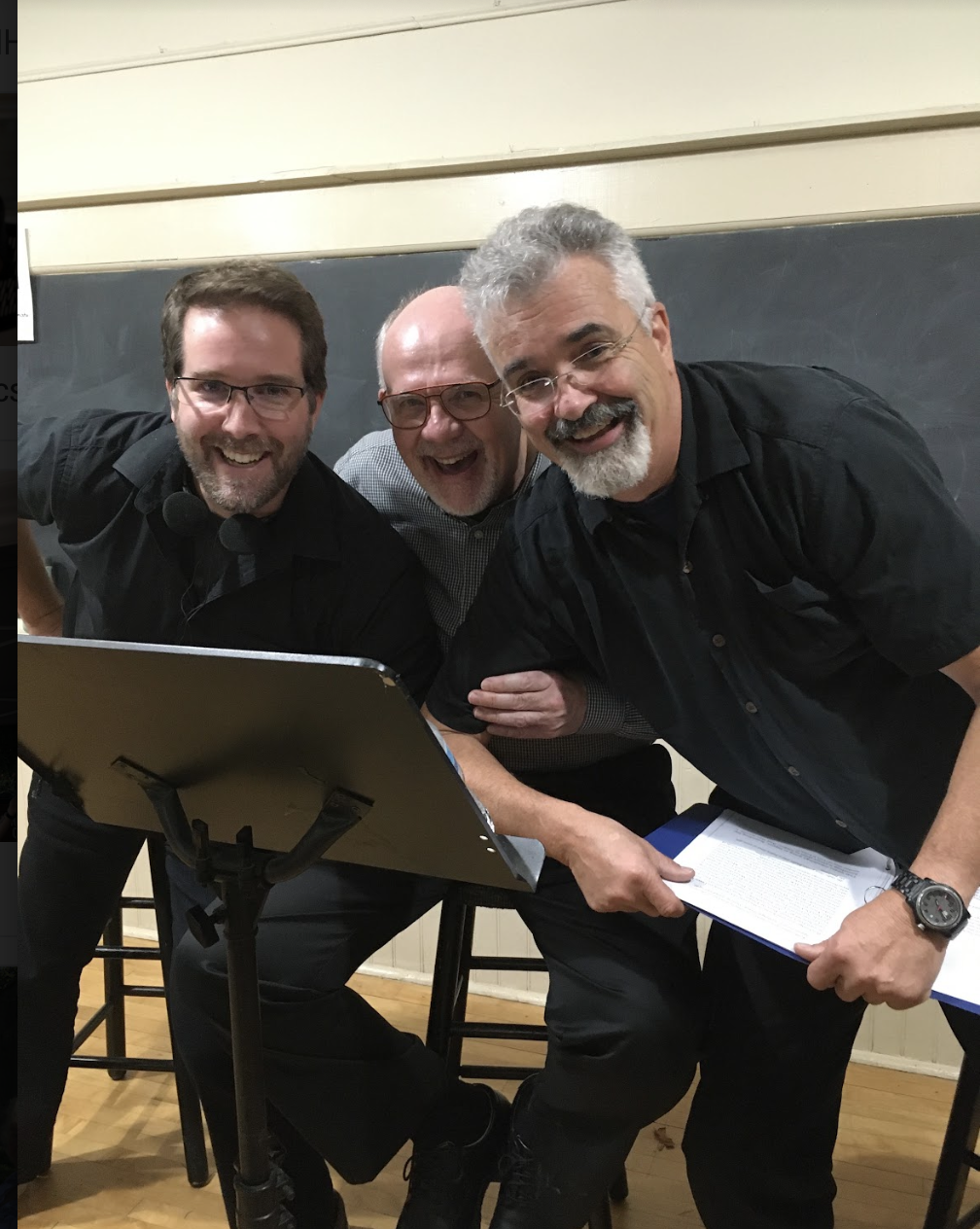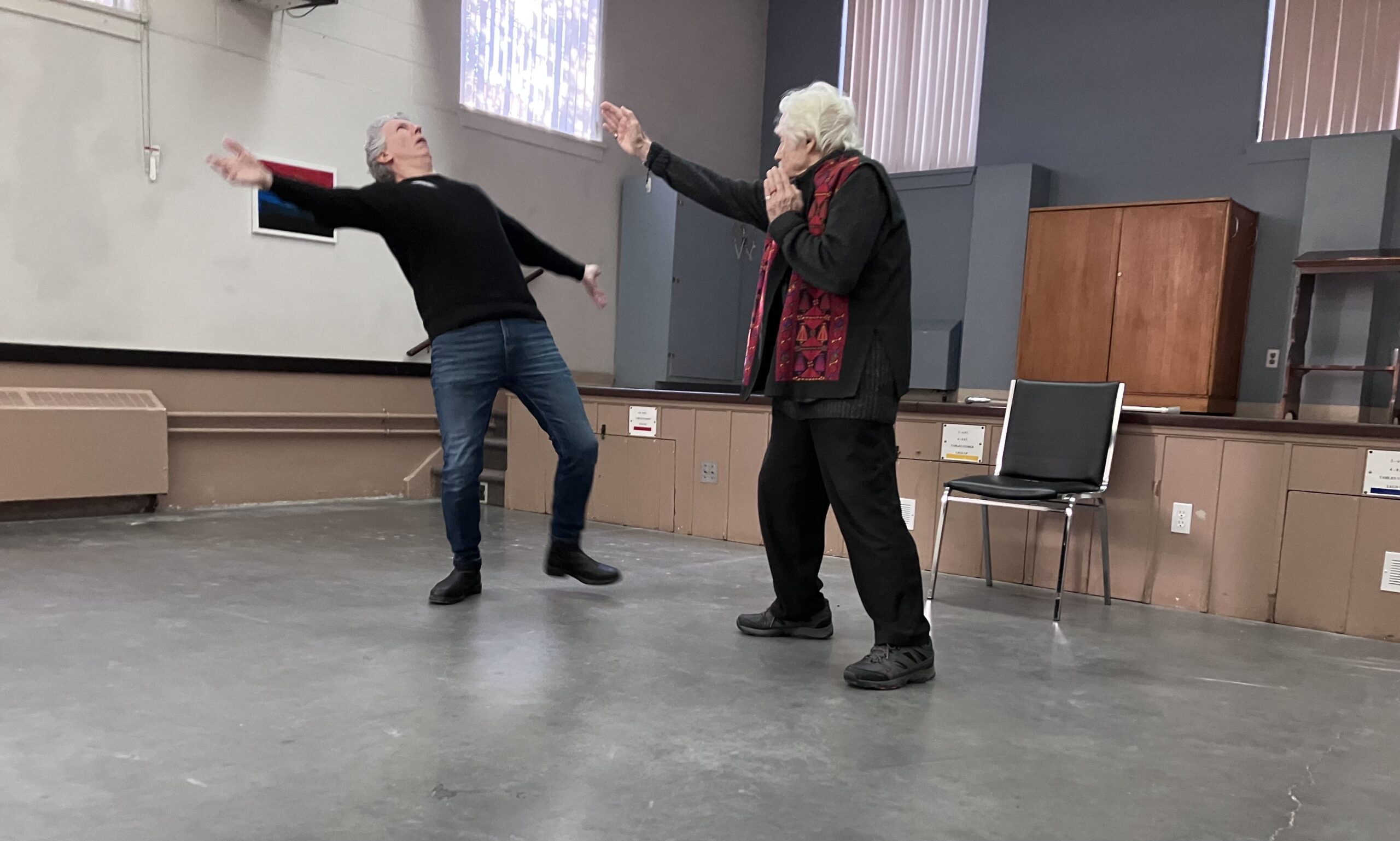 Connecting Through Theatre
Theatre on the Ridge has been awarded funding through the federal government's New Horizons for Seniors program to help seniors reconnect with their communities with a variety of theatre related activities, workshops and outings.
Let's bring seniors and all theatre lovers together. Everyone is welcome!
There is no cost to participate, and no experience is necessary!
Please read about the activities below, and then sign up at the bottom of the page. 
First Read Club

:
Read plays, dig into text and gain insight into live theatre creative and production processes!
Our First Read Club invites you to the production table with Theatre on the Ridge artistic staff and artists to discover a new play each session. Each session will feature a new play to be read aloud followed by creative discussion and conversation.
Future First Read Club Dates:
Tuesday afternoons, 1 – 3:30 pm: , March 7
Port Perry Church of the Ascension.
Tuesday evenings, 7 – 9:30 pm: March 14, March 28
Scugog Arts Space, 175B Queen St., Port Perry.
Audience 101 (Live Theatre)
(Space is limited. Seniors ages 55+ wil be given priority.)
Field trips to local live theatre productions with informal pre-show chats with production team members and follow-up discussions with Theatre on the Ridge artists and guests.
RENT – Sunday January 15th, 2 pm, Uxbridge Music Hall, Uxbridge. –  SOLD OUT
LIVE FROM PORT PERRY TOWN HALL… 1949! – February 5th. 2 pm, Town Hall Theatre, Port Perry
YOU'RE A GOOD MAN, CHARLIE BROWN – Saturday February 18th, 2 pm, Whitby Courthouse Theatre, Whitby
PROOF – Sunday April 16th, 2 pm, Ajax Community Theatre, Ajax
KISS THE MOON, KISS THE SUN – Saturday April 29th, 2 pm, Whitby Courthouse Theatre, Whitby.
Theatre and Production Skills Workshops
Available on a weekly drop-in basis. Come anytime! Filling out the form at the bottom of the page allows us to keep in touch.
The Things I've Scene: Connecting Through Scene Study
Do you marvel at the ability of your favourite actors to create interesting and complex characters, sometimes even from the most unassuming script? Are you curious about the process of how they go from words on a page to characters that seem so genuine and original?
Then join Michael Serres and Annette Stokes-Harris Tuesday mornings from 10am to noon, January through March as we explore short scenes, and discuss and try out some of the techniques actors employ to present what you ultimately see on stage, in films, and on TV. The classes are free, informal, and don't require any previous acting experience. You can just come to one, or as many as you please. Come out and meet some new people, learn something new, and have a laugh or two!
Tuesday mornings from 10 am – Noon, weekly from January 10th until March 21st. (No workshop on March 14th.)
The United Church,  294 Queen St, Port Perry (SE corner of Queen St. and Simcoe St.). Please use the Simcoe St. entrance.
TheatrePlay: Connecting Through Physical and Mental Theatre Warm-ups
Stay physically active and mentally sharp by playing theatre games once a week.
These "games" are used as skill building and warm up exercises for actors and are a fun way for anyone to increase focus and concentration, physical and spatial awareness, and social interaction.
Led by Carey Nicholson, artistic director of Theatre on the Ridge, and a theatre and dance educator for over 40 years, participants will explore a variety of theatre games that Carey has learned and adapted through her own training and now uses as warm ups in her own rehearsals as a director. The simple activities of Theatre Play will ground and energize you, while providing a gentle and fun work out for your body and brain. 
For comfort and ease, participants should bring water, and dress in comfortable loose clothing and closed toed walking or running type shoes.
Dates – Thursdays from 2-4:30 pm, weekly from January 12th until March 30th. (No workshop March 16th).
Church of the Ascension, Port Perry
Moving Well: Connecting through stretch & conditioning
We've all spent too much time sitting over the past three years. It's time to start moving well again!
This non-aerobic class works with gravity, body weight, breath and relaxation to improve overall strength, flexibility, muscle tone, posture and alignment and is particularly helpful with pre-season conditioning (sports and garden), The class structure is built on proven stretch and strength sequences, as taught and developed by Carey, while on faculty with The School of the Toronto Dance Theatre for over 15 years.  Moving Well counters the negative impact of extensive sitting, now recognized as a major contributor to poor physical wellbeing. 
The Moving Well sequences have their roots in Nicklaus, Feldenkreis, and yoga techniques and are supplemented with additional sequences drawn from the work of neuromuscular therapist Irene Dowd. They are moderate to mildly extreme in physical demand on the body. Pre-requisite: participants must be comfortable with sitting or lying on the floor for extended periods of time and we recommend that you consult with your healthcare practitioner prior to starting any new program of physical activity. Moving Well is not intended to replace qualified and/or prescribed physical therapy or other medical recommendations for specific injuries or chronic conditions.
For comfort and ease, participants should dress in comfortable loose clothing and bring a firm pillow, towel and/or yoga mat.
Fridays from 9:30 – 11:30 am,  weekly from  January 20th until March 31st. (No workshop March 17th).
Church of the Ascension, Port Perry
Available on single half-days:
Sound Design
WordPlay: Connecting through Playwriting
Scenic Painting
Dates and locations coming soon!
Please fill in the form below if you are interested in any of these activities. You will receive a weekly newsletter update. Those signed up for Audience 101 live theatre will receive a Show Reminder a couple of days before each outing. You can email us at  lifeastheatre@gmail.com  with any questions or concerns. Thank you!
Connecting Seniors Through Theatre