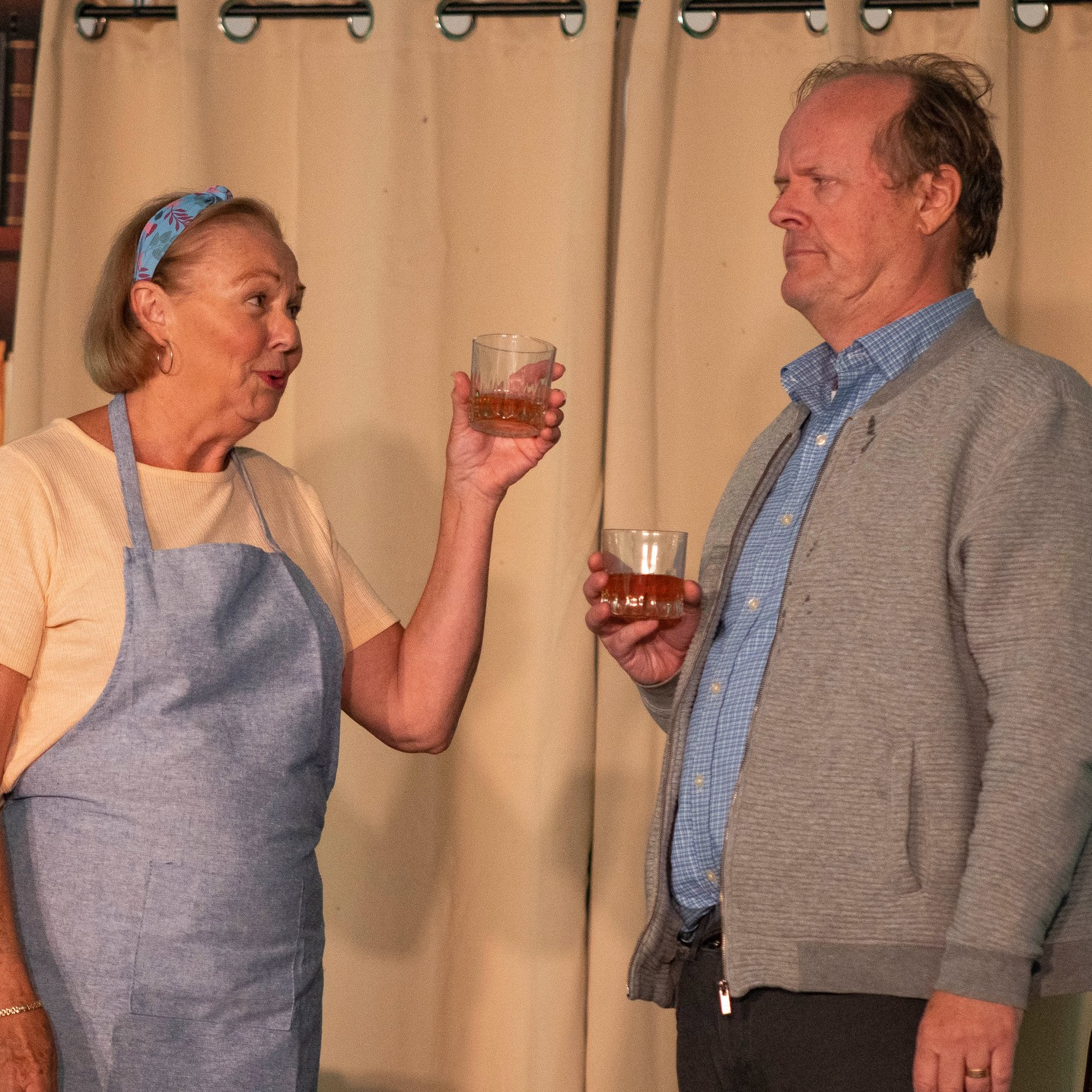 ON A FIRST NAME BASIS
by Norm Foster
With Barb Clifford and Geoff Coulter
Directed by Carey Nicholson
Mixing moments of humour and humanity in equal parts, Canada's most performed playwright tells the story of a novelist and his housekeeper who, after 28 years, spend an evening in each other's company.
Evenings June 13 -16, 21-24 – 7:00 pm
Matinees June 17, 25 –  2:00 pm
Norm Foster
Norm Foster is the most performed playwright in Canada. Astonishingly prolific, he has written more than 55 plays in all. His plays average 150 productions a year.
Born in Newmarket, Ontario and raised in Toronto, Norm studied Radio and Television Arts and enjoyed a radio career of 25 years. He wrote his first play in 1982.
The Melville Boys, his most succesful play, was written in 1984. It was produced across Canada and the United States and enjoyed an off broadway run in New York City.
The Playwrights Guild of Canada awarded him a lifetime membership in 2016.
In December 2016, he was named an Officer of the Order of Canada.
On A First Name Basis was first produced in 2012.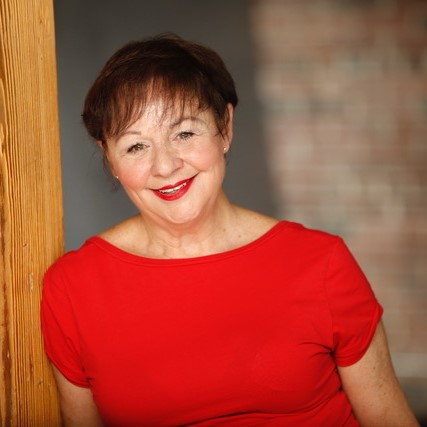 Barb Clifford
Barbara is an award-winning actress and has performed across the GTA and Durham in film, television, voice, and stage.
Selected credits include Violet in August: Osage County (WCT), Rose in Les Belles Soeurs and Nurse Ratched in One Flew Over The Cuckoo's Nest (OLT), Margaret in Northern Lights (Theatre on the Bay), Carla in Surrender, Dorothy (Alumnae Theatre), The Actress/Lizzie in Blood Relations (ESP), Janet in Waiting for the Parade (SP), Florence in The Odd Couple: Female Version, Adrienne in A Bench in the Sun, Theda in It Had To Be You, & Lexie in The Sweet Delilah Swim Club (HG).
Barb is delighted to be part of Theatre on the Ridge in their upcoming summer season and especially to team up with her great friend Geoff Coulter in this wonderful Norm Foster play!

Geoffrey Coulter
Geoff is an award-winning actor, singer, director, and arts educator. He has performed on stages in the GTA and the U.S. for more than three decades.
Favorite acting credits include: The Creature (Frankenstein), Manningham (Gaslight), Harold (A Bench in the Sun), Merelli (Lend Me A Tenor), Victor (Private Lives), Frankie (Forever Plaid), Stanley (Run For Your Wife), Wilf (Quartet), Vito (It Had To Be You), Dr. Craven (The Secret Garden), Walter (CHESS In Concert), Capt. Smith (Titanic-The Musical), Ewan (Maud: The Musical).
Geoff is thrilled to be joining Theatre on the Ridge this summer and teaming up with his dear friend, Barb Clifford.