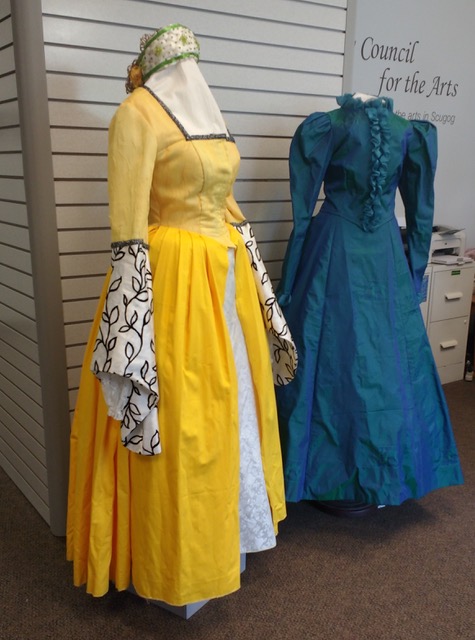 Connecting Through Theatre – November 25, 10 am to 1 pm
Introduction to Theatrical Costume Design
Curious about costumes? Intrigued by interesting fabrics and garments? Have a passion for fashion or fantasy wear?Join Carey Nicholson as she shares her approach to theatrical costume design in this informal introductory workshop, perfect for anyone taking on a community theatre or school production, or just wanting to know more about theatrical costuming in general. Even if you know nothing about sewing!Carey draws on her 25 year experience in dance and theatre costuming to walk participants through the process from concept to execution, with tips for construction and shopping hacks, storage and maintenance, and even budget considerations.
Production images from Carey's past designs and collaborations, along with hands on exercises will also get anyone's creative juices going. Even if you can't sew, this workshop will give you the confidence, creative and practical knowledge to step into the world of costume design.
This workshop is offered at no cost to participants as part of our Connecting Through Theatre program, made possible with the support of the Government of Ontario.