OUR 2023 SUMMER CAST AND CREW
Adrian Marchesano
Actor, Innocence Lost and The Living End
Adrian is a Toronto-Based actor hailing from Oakville, Ontario. For as long as he can remember, the arts have always been a part of his life; from his beginnings in community theatre to professional productions, Adrian continues to pursue his passion as an actor. He has studied Dramatic Arts at Brock University, graduating with a Bachelor of Arts; and more recently, at George Brown Theatre school. Some of his favourite roles include Pantalone (Pantalone's Palace), Nicholas (One for the Road) and God (Paradise Lost). Adrian extends heartfelt gratitude to his family and friends for their unwavering support, which has fueled his extraordinary journey.
Amanda Cook
(She/Her)
Stage Manager, On A First Name Basis
For Theatre on the Ridge: Willow Tree Quartet, "Something From Nothing" Play Workshop
Elsewhere: You're a Good Man, Charlie Brown, Godspell  (SM- SMT), Beauty and the Beast, West Side Story, Legally Blonde and others (SM- OLT), Fun Home (SM- Theatre Aurora), 39 Steps, Spitfire Grill (SM- Onstage Uxbridge)
Although Amanda has been onstage performing ensemble and lead roles in musicals, farce and Shakespearian productions, she is much more comfortable backstage or in the booth. In the real world, Amanda is an elementary school teacher.  Theatre is a family pursuit, and Amanda would like to thank Mary Beth and Dianne for starting her love for drama.  A big hug and eternal gratitude for husband Phillip and their son Jeremy for sharing a theatrical passion.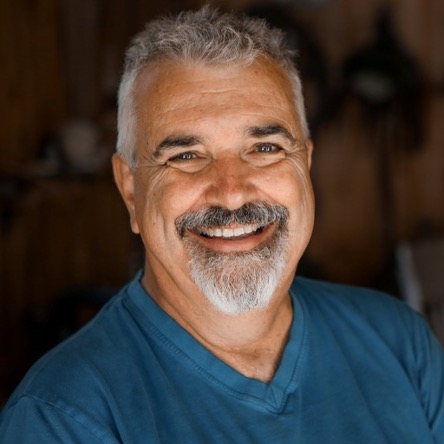 Andy Williamson
Venue Manager
Andy has managed theatre and corporate facilities in Toronto and Durham region since the late 1980's. He has been with Theatre on the Ridge from the company's start in 2013, maintaining order in the limited storage and backstage spaces of Theatre on the Ridge and taking the lead on carpentry for the company's set builds. When time permits, Andy has also been seen onstage as Reuben Crandell for Pine Grove Plots with Theatre on the Ridge and in many productions in the Durham area – One Flew Over The Cuckoo's Nest, The Diary of Anne Frank, To Kill A Mockingbird (Oshawa Little Theatre) among others.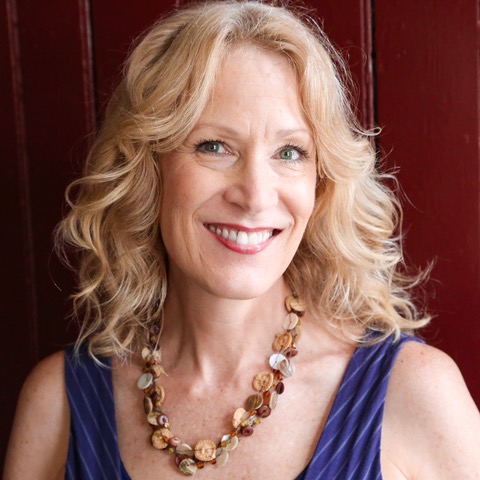 Annette Stokes-Harris
Actor, Innocence Lost
Annette Stokes-Harris is an award winning actress and director with an honours specialist in Theatre Arts. She has acted and directed across the GTA. She was Artistic Director for Act One Theatre Company in Toronto and Chair of the Arts at All Saints High School in Whitby for 6 years. Annette and her husband Michael have worked together on many projects including the award winning productions of Hay Fever, Steel Magnolias, Crimes of the Heart, Lost in Yonkers, A Midsummer Nights Dream, A Streetcar Named Desire, Doubt – A Parable and Pride and Prejudice. Their most recent projects with Theatre on the Ridge production include The Importance of Being Earnest and The Glass Menagerie.
Austin White
Actor, Innocence Lost and The Living End
Austin White is a multidisciplinary performance artist and cultural worker form Edmonton, Alberta. Currently he is based in Toronto, where he is entering his fourth year at TMU's School of Performance. He enjoys creating work that challenges the audience's politics and perceptions.
Some of his recent production credits include The Dybbuk, & Enormity, Girl, and The Earthquake in her Lungs (TMU School of Performance), Insert Clown Here (Terra Firma Festival), For Better or Worse (Springworks Festival). You can catch him as part of the hip-hop music collective The Free Agents when he isn't performing on stage or clowning around the town.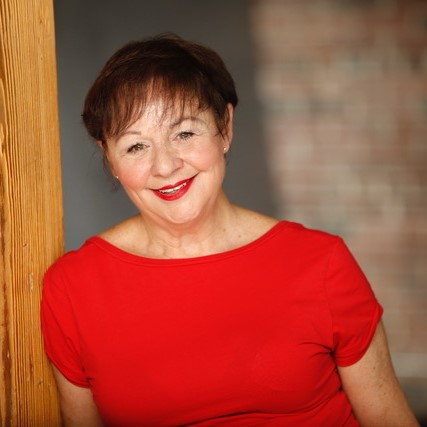 Barb Clifford
Actor, On A First Name Basis
Barbara is an award-winning actress and has performed across the GTA and Durham in film, television, voice, and stage. Selected credits include Violet in August: Osage County (WCT), Rose in Les Belles Soeurs and Nurse Ratched in One Flew Over The Cuckoo's Nest (OLT), Margaret in Northern Lights (Theatre on the Bay), Carla in Surrender, Dorothy (Alumnae Theatre), The Actress/Lizzie in Blood Relations (ESP), Janet in Waiting for the Parade (SP), Florence in The Odd Couple: Female Version, Adrienne in A Bench in the Sun, Theda in It Had To Be You, & Lexie in The Sweet Delilah Swim Club (HG).
She is delighted to be part of Theatre on the Ridge in their upcoming summer season and especially to team up with her great friend Geoff Coulter in this wonderful Norm Foster play!
Briony Merritt
Actor, Lost Innocence and The Living End
Briony is a British-Canadian actor and writer who recently moved to Toronto from the East Coast. For the last few months, she has been busy exploring new cafes and bookstores, and getting to know the wonderful theatre community in and around the city! Selected theatre credits include: The Christie Pits Riot (Hogtown Collective, ASM), Shanty Show (The Lakeside Players), The Triangle Shirtwaist Factory Fire Speed Read (Surplus Production Unit), Festival Antigonish Summer Theatre (Young Company). Film & TV: Chapelwaite (MGM), The Colour of Spring (Winter Light Productions).
Carey Nicholson
Artistic Director, Director – On A First Name Basis and Lost Innocence
Carey has been engaged in performing arts for over 40 years. Originally from St. Catharines, Carey moved to Toronto to pursue professional dance studies with Lois Smith, O.C. at George Brown College, and the School of the Toronto Dance Theatre, graduating from both professional programs and becoming a faculty member at STDT for 15 years before moving to Durham region. She has been involved with community and professional theatre companies in Durham, York region and elsewhere as a board member, producer, director, choreographer, performer, instructor, set and costume designer. She has received several awards for her work in the performing arts, including a Durham Art of Transition Creative Award for her contribution to theatre in Durham. Her past, and ongoing, theatre studies include programs and courses at George Brown College, Toronto Dance Theatre, Tarragon Theatre, the Stratford Festival and Off The Wall Theatre Alliance, and was an auditing director with Obsidian Theatre (production: hang, directors: Philip Akin, Kimberley Rampersad).
Carey's arts administration experience includes past Administrative Manager for the Toronto Centre for the Promotion of Fashion Design, past co-owner of META4 Contemporary Craft Gallery and past Executive Director of the Scugog Council for the Arts. Carey is also an independent theatre adjudicator and arts educator​. She also serves as the Chair of the Scugog Tourism Advisory Committee, a standing committee of the Township of Scugog.
Colin Hughes
Technical Direction/Lighting Design
Elyssia Giancola
Actor, Innocence Lost and The Living End
Elyssia (she/her) is multi-hyphenate artist whose most recent projects include playing Portia in The Merchant of Venice, assistant directing Per Gint: A Sort of Adaptation of Peer Gynt, stage managing, and working in various box offices. She is a graduate of George Brown Theatre School, and also holds a Bachelor of Arts in English and Professional Writing. Elyssia has continuously trained as a dancer and is a certified instructor in both jazz and tap dance. Elyssia aspires to someday be a contestant on Jeopardy! and risk it all on a Daily Double in a Shakespeare category. Performance highlights include Satan (Paradise Lost), Widow Banks (The Witch of Edmonton), Chorus Leader (Three Sisters), Goose (Planet Munsch), and Elizabeth (Richard III).
Emma Church
Stage Manager, Innocence Lost and The Living End.
Emma is excited to join Theatre On The Ridge for the 2023 summer season. A recent graduate of the St. Clair College Music Theatre Performance program, she is heading west in September to start her BFA in Theatre Production at the University of Alberta. You may have seen Emma on stage in Durham Region, as she has performed at Oshawa Little Theatre, Durham Shoestring Performers, and Whitby Courthouse Theatre but she has happily transitioned to backstage. She hopes you enjoy your experience with TOTR!
Emily Templeman
Actor, Innocence Lost and The Living End
Emily Templeman is a multidisciplinary artist based in Toronto, Ontario. Emily graduated from Randolph College for the Performing Arts in December of 2020. With a focus in vocal training, Emily has recently passed Level 8 RCM examinations as well as performed at Roy Thomson Hall as part of the VOCA Chorus's Shining Night Concert. Emily loves learning, teaching, creating art, and every dog they see.
Geoffrey Coulter
Actor, On A First Name Basis
Geoffrey Coulter is an award-winning actor, singer, director, and arts educator. He has performed on stages in the GTA and the U.S. for more than three decades and is thrilled to join Theatre on the Ridge this summer and teaming up with his dear friend, Barb Clifford, for this wonderful Norm Foster play. Favourite acting credits include: The Creature (Frankenstein), Manningham (Gaslight), Harold (A Bench in the Sun), Merelli (Lend Me A Tenor), Victor (Private Lives), Frankie (Forever Plaid), Stanley (Run For Your Wife), Wilf (Quartet), Vito (It Had To Be You), Dr. Craven (The Secret Garden), Walter (CHESS In Concert), Capt. Smith (Titanic-The Musical), Ewan (Maud: The Musical). Directing credits include Seussical (youth production) Oliver (youth production) Guys and Dolls (youth production) The Odd Couple, Jake's Women, Barefoot in the Park, A Few Good Men and A Man for All Seasons.
Geoff has also appeared in commercials, TV series and feature films while his voice can be heard narrating documentaries, video games and educational programs. As an educator, Geoff leads youth theatre programs and has taught arts-infused learning at the elementary, secondary, and post-secondary levels. He also teaches voice-over and on-camera performance in the broadcasting program at Durham College in Oshawa. He'll be adjudicating the Eastern Ontario Drama League's One-Act Festival in the fall of 2023.
Jana Tolmie
Digital Production Coordinator
Jana is a student attending Ecole Supérieure de Réalisation Audiovisuelle in Paris, France. She is in the process of obtaining a bachelor's in filmmaking. A South African, she has been living in Canada since 2012 and living on and off in Europe since 2021. Jana has taken part in many plays as well as acting courses for film/television. She has experience across the fields of videography, editing, screenwriting, sound, editing, and directing, gained through studies, on-set experiences, and travels.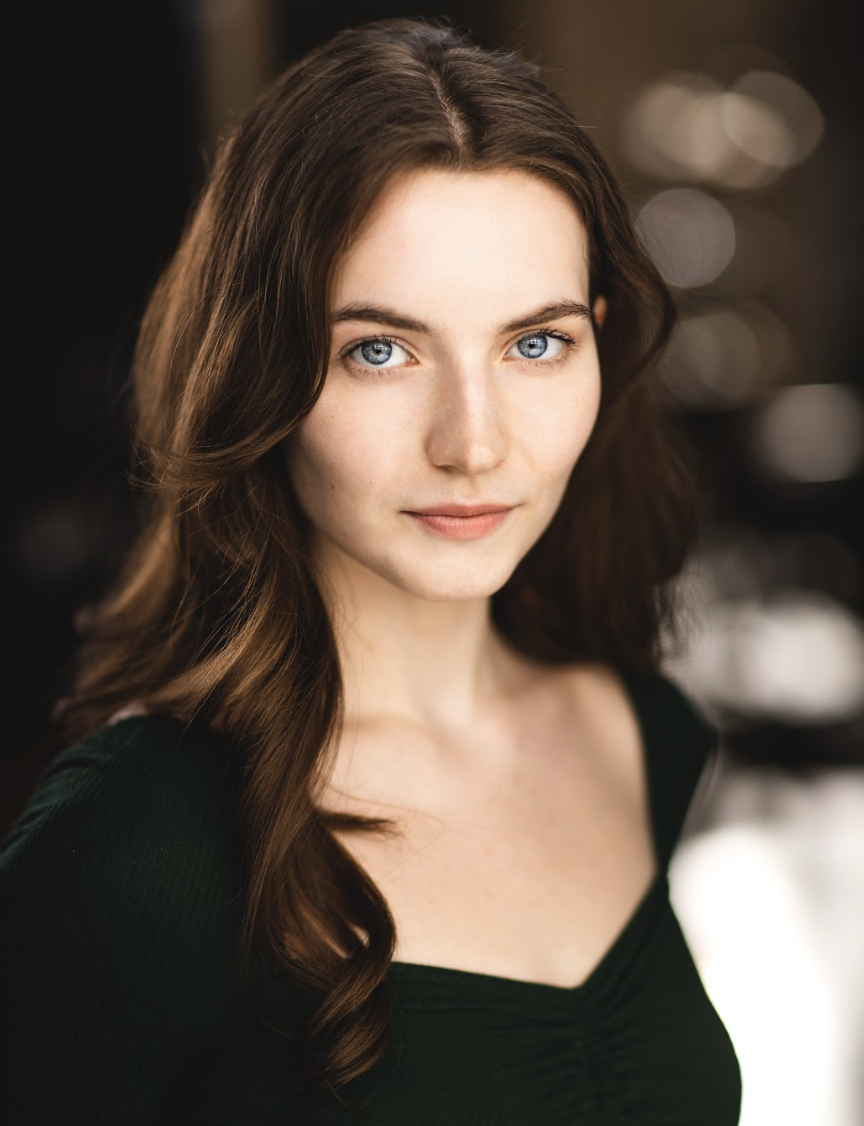 Karly Friesen
Actor, Innocence Lost and The Living End
Karly is a Toronto based actor and avid mover originally from Sudbury Ontario.
She is a 2021 graduate of the Theatre Performance program at George Brown College, where she was lucky to have the opportunity to work with such brilliant theatre artists and creatives. This past year, Karly has had the pleasure of becoming an Arts Educator for The Harbourfront Centre School Visits Program, where she teaches dance and
theatre fundamentals to students from all over the GTA..
Selected past credits include:
Punch Up (Carey Nicholson) & Something From Nothing (Andy Massingham) at
Theatre on the Ridge. Boom Baby (Kimberley Radmacher) & Nested (Molly Thom) at
Alumnae Theatre. Three Sisters & Co. (Rob Kempson) & The Corsican Complaint (Sue
Miner) at George Brown Theatre School. Instagram @karlyfriesen.
Liam Ryan
Actor, Innocence Lost and The Living End
Liam Ryan is an actor who was trained in the York University Conservatory program from 2020 to 2023. He was in two mainstage productions at York, Love in the Time of Werewolves written by David Yee and Directed by Diana Belshaw, and the Canadian premiere of Dance Nation, directed by Anita LaSelva. He's excited to work for the first time in the professional theatre world.
Lyle Corrigan
Technical Direction/Sound Design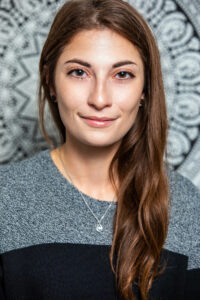 Melissa Rada
Social Media Coordinator
Melissa is a creative and passionate digital marketing specialist with successful experience in developing high-engaging strategies and content creation. She holds a graduate certificate in Advertising – Digital Media Management, as well as an advanced diploma in Music Business Management from Durham College.
Melissa is also passionate about volunteering in her community and supporting small businesses.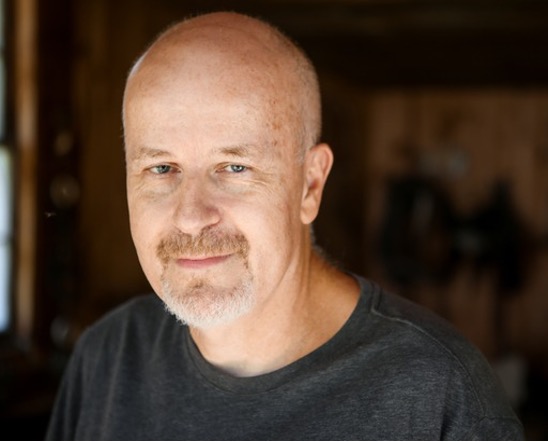 Michael Saunders
Box Office and Audience Development
Michael has worked with Covenant House Toronto and The Reena Foundation, and  volunteered with The Toronto Fringe Festival and The Canadian Diabetes Association. He is a lifelong patron of the arts and the proud father of two daughters who are professional artists.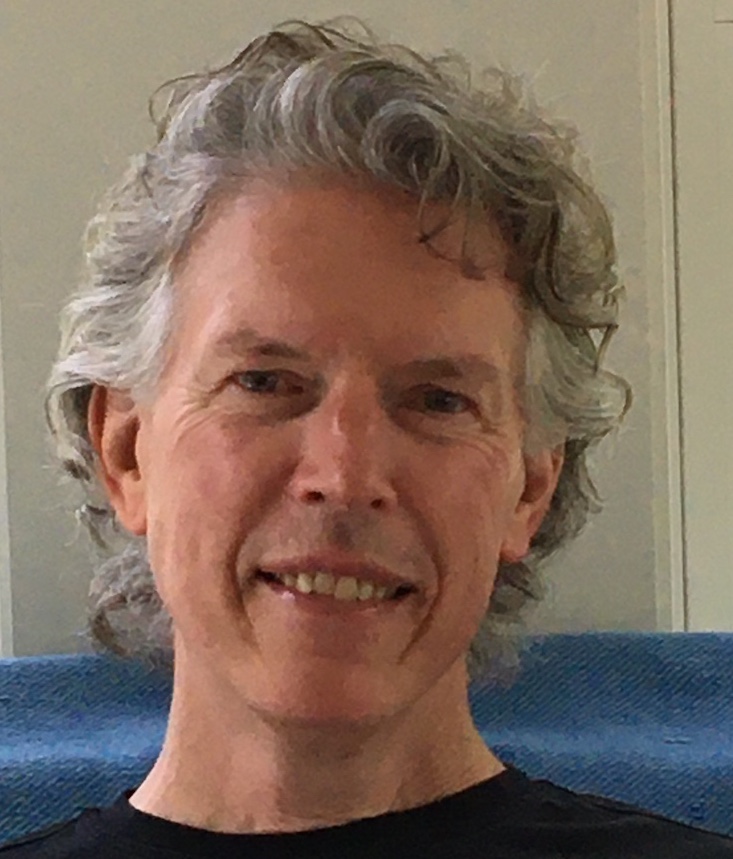 Michael Serres
Actor, Innocence Lost
Michael has been involved in the Durham Region theatre community as an actor, director, and sound designer for 30 years. Michael also has several years of experience as a theatre administrator, as well as the creator of Smart Acts, a company that provided educational and performance theatre classes designed for the more experienced segment of our population, as a means of staying mentally engaged as one ages. He is interested in exploring the overlap between psychology and acting, happiness, and aging well.
Natasha Miles
Patron Services Coordinator
Natasha is a recent graduate of Durham College in the Photography program. She has been in the Customer/Patron Service industry since the beginning of her career and has been working as a professional photographer in the event/corporate industry for the past 2 years. Natasha has grown up around the theatre and is dedicated to making our patrons' experiences as magical as hers was.
Parker Drebit
Production Assistant
Parker has been involved in the performing arts for over a decade now, originally studying dance for 8 years before transitioning into theatre. Now Parker is mostly backstage but he occasionally performs.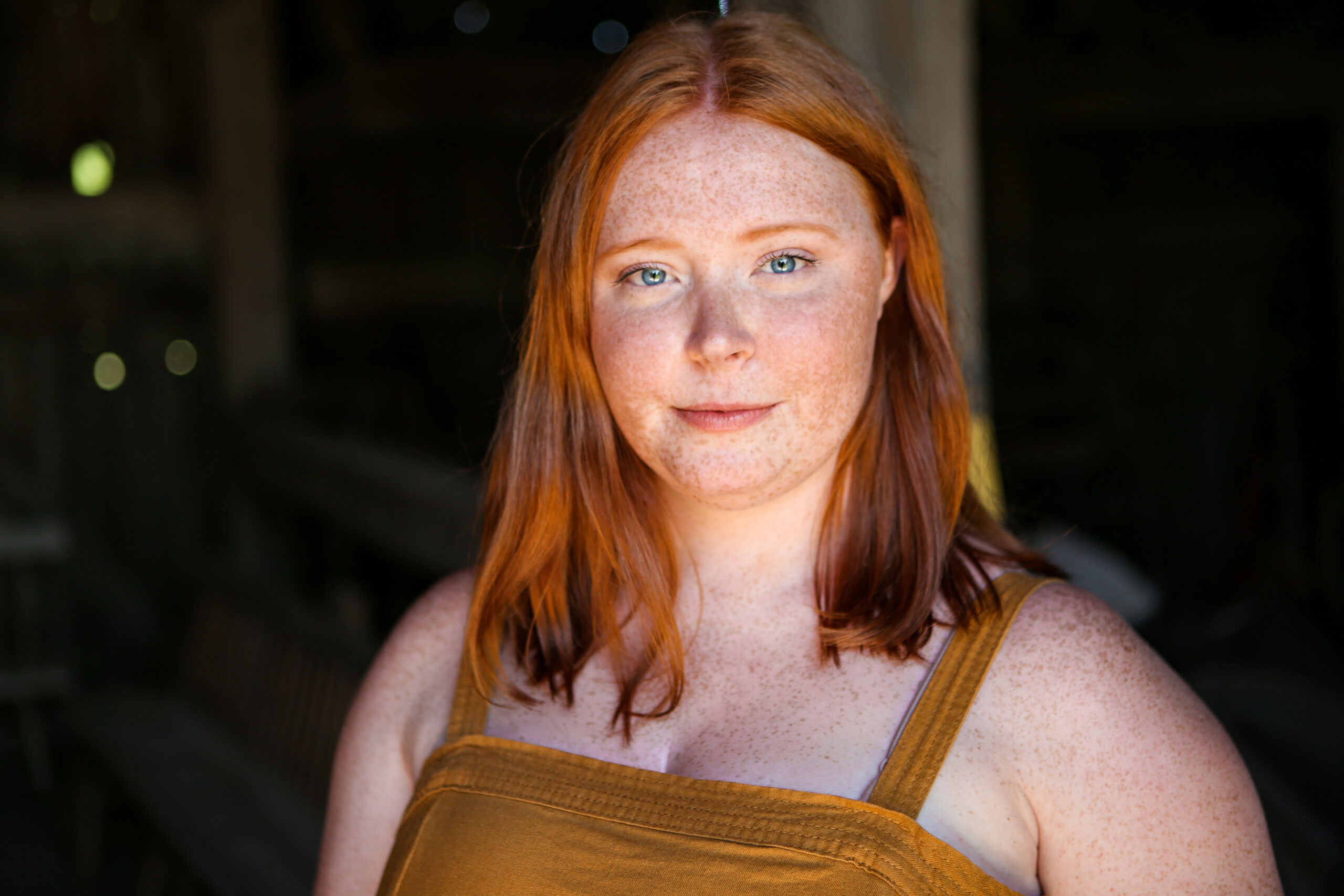 Reid Martin
Actor, Innocence Lost and The Living End
Reid Martin is a Sheridan College and UTM Theatre and Drama Studies graduate. She holds a diploma in Professional Actor Training and an HBA Specialist Degree in Theatre and Drama Studies.
Recent productions include: Le Bret in Cyrano (TOTR), Frank in The Ends of The Earth (TOTR), Shelley in The Huns (TOTR), Desdemona in Othello (Knockout Theatre Co.), Bombur in The Hobbit (Theatre Erindale), and Adella in The Little Mermaid (Silly Stages), amongst many others.
Reid is overjoyed to be returning to Theatre on The Ridge and Port Perry for another summer!
Sarah Jewell
Costumes & Properties Coordinator
Sarah has graduated from the Theatre Arts Production program at Laurentian University, after completing two years at Cambrian College. She has worked on Thorneloe Productions in the past, including the plays Memories of Water, The Dead Mess Project, Drag Queens on Trial, Blood Relations, and Turmspitze. Sarah did an internship in PEI at the Watermark theatre. She has also worked at Canada's Wonderland on Halloween Haunt and Winterfest. Sarah has also worked at TOTR in the past on Something from Nothing and Cyrano. She is excited to be back in Port Perry for another summer.
Sarah Kaufmann
Actor, Innocence Lost and The Living End
Sarah Kaufmann (she/her) is a queer theatre artist based in Toronto. Recently she was a touring actor in Italy with Educo Italia performing shows for English-language learning. Selected projects: Director (Wake Up, Brother Bear, TYT), Sue (The Boy Who Loved Monsters and the Girl Who Loved Peas, TYT), Assistant Producer (1184, Phoenix Arts/Aga Khan), Collaborator/Performer (The Thoughts Between Our Heads, Paprika Festival), Soapy Smith/Ensemble (Belle Darling Klondike Queen, Alumnae Theatre), Dorothy (The Wizard of Oz, Chalkboard Theatre), and Bielke (Fiddler on the Roof, Chemainus Theatre Festival). In the future, she hopes to become a therapeutic clown!